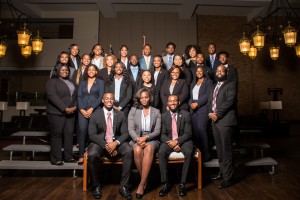 In 1989, innovative collegians at Texas A&M University hosted a forum by which African American students in the southwest could assemble to address the problems and concerns that affected the Black community. The Southwestern Black Student Leadership Conference (SBSLC) is held each January, uniting hundreds of students and advisors, nationally renowned speakers, and a variety of corporations from throughout the entire country.
The conference presents a number of creative workshops that focus on related topics and develop strong leadership skills. SBSLC is dedicated to addressing and developing solutions to major issues as well as bringing a spirit of unity among students and leaders of all levels. In 1999, the Advanced Leadership Institute (ALI) was developed to provide seasoned student leaders with an in depth leadership experience. In 2001, the Advanced Leadership Institute was renamed the Charles E. Williams II Advanced Leadership Institute.
Now in its 32nd year, SBSLC has focused on themes such as "Utilizing the Light of the Past to Illuminate the Future," "When Will Tomorrow Be Today," and "The Revolution: Walk With Us." At the conference, distinguished speakers have used these themes to portray the importance of minority leadership in society. SBSLC has provided such notable guests as author and educator Michael Eric Dyson, Olympic gold medalist Dominique Dawes, and US attorney and political analyst Angela Rye, to name a few.
The importance of combining knowledge with family, religion, culture, and community to be used as tools to become productive members of society is our mission as "Today's Black Leaders: Our Hope for Tomorrow." As members of the African American Community, we must use our strength and pride to take the initiative to educate our youth and to help them to focus on their futures. It is not for us to wait until tomorrow to rescue our young people from the dangers surrounding us; the time is now. The conference encompasses history, leadership and networking skills, and self-improvement techniques. In addition, the conference values clarification and uses corporate America to inspire and motivate the intellect of young Black collegians to be productive leaders of tomorrow.